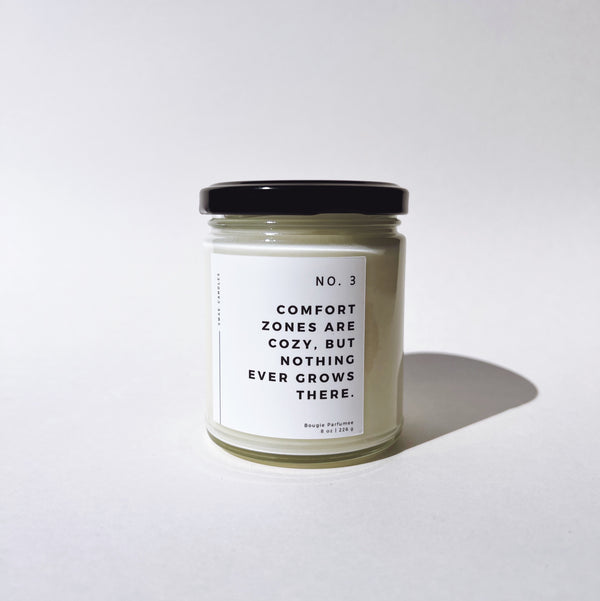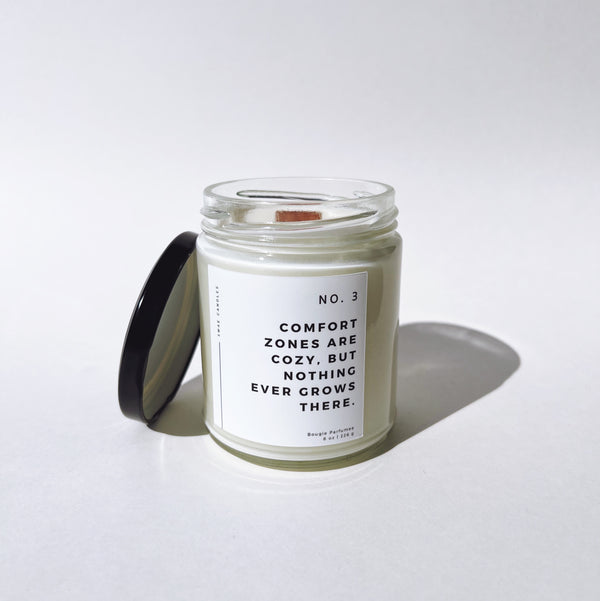 Introducing SWAE's No.3 Candle from the Affirmations Collection—a beacon of modern luxury and holistic well-being. Crafted with care, this clean-burning candle boasts a pet-friendly formula, blending the finest coconut and soy wax with a sustainably sourced wooden wick from the USA. Immerse yourself in a symphony of refreshing fragrances, including soothing Lavender, uplifting Lemongrass, serene Jasmine tea, and grounding Vetiver. As you light this vitalizing, smooth candle, let its gentle flicker ignite your journey to manifest positivity, creating a serene ambiance that nurtures both body and soul. Elevate your space with SWAE's No.3 Candle and invite the power of affirmation into your daily ritual.
8 oz
natural coconut & soy wax
handcrafted in small batch
natural crackling wooden wick
dye-free
burn time: 50-60 hours
Notes: Lemongrass, Balsam, Vetiver, Jasmine Tea, Lavandin, Cedarwood.