About SWAE
SWAE is a veteran-owned and operated candle company in Olympia, WA, founded by Marine Corps veteran Jason Huang. The company's mission is to create non-toxic products made of high-quality ingredients that are safe for everyone to enjoy.

SWAE's journey began when Jason began noticing the struggles of his loved ones to enjoy a candle without experiencing allergic reactions to mass-produced candles filled with harmful and low-quality ingredients.

Determined to find a solution, Jason Huang created his line of candles made from natural coconut and soy wax, infused with natural essential oils, dye-free, and with natural crackling wooden wicks to present a clean-burning and worry-free aromatherapy.

At SWAE, we believe in providing our body and spirit with the best resources possible to achieve greatness in our life journey. That's why we use only natural ingredients to make our candles, and we take pride in the quality of our products. Our candles are hand-made with care and passion for ensuring every customer receives the best aromatherapy experience possible.

We are excited to share our products and invite you to join us. Whether looking for a relaxing evening at home or a gift for a loved one, our products are the perfect way to unwind and enjoy the benefits of natural aromatherapy. Shop our collection today and discover the magic of the SWAE brand!
handcrafted
Our commitment to producing clean and handcrafted products is at the heart of everything we do.
eco-friendly
We're committed to crafting high-quality candles that are both beautiful and sustainable. From eco-friendly ingredients to recycled packaging, we strive to minimize our environmental footprint while providing the best aromatherapy experience possible."
veteran-owned
We are committed to upholding the values of service, integrity, and excellence in everything we do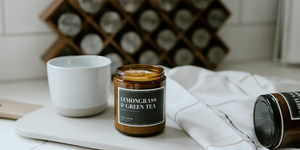 ambiance
Elevate your space with our luxurious candles, crafted to create a modern ambiance that soothes the senses and delights the soul.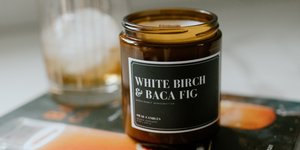 From the finest ingredients to the art of candle making, our passion for crafting high-quality candles shines through in every product.
phthalate-free
Enjoy our products with peace of mind, knowing they are free from harmful phthalates.
Cruelty-free
We believe in ethical and sustainable practices, so you can feel good about your purchase and its impact on the world around us.
carcinogen-free
Our products are meticulously crafted to be carcinogen-free, so you can enjoy them with peace of mind.