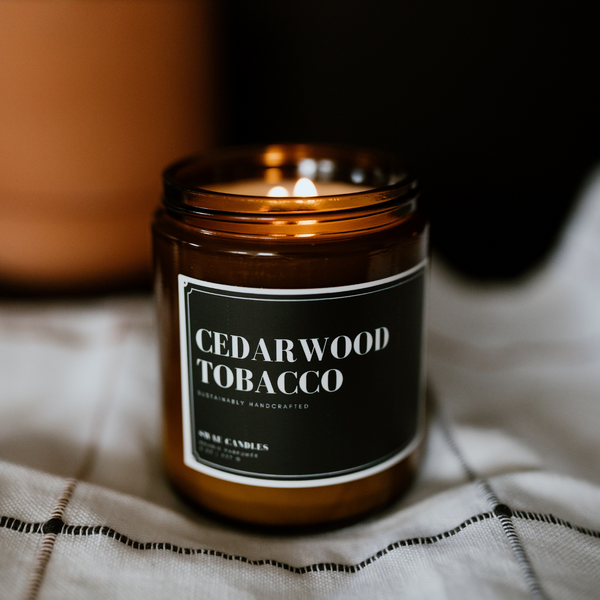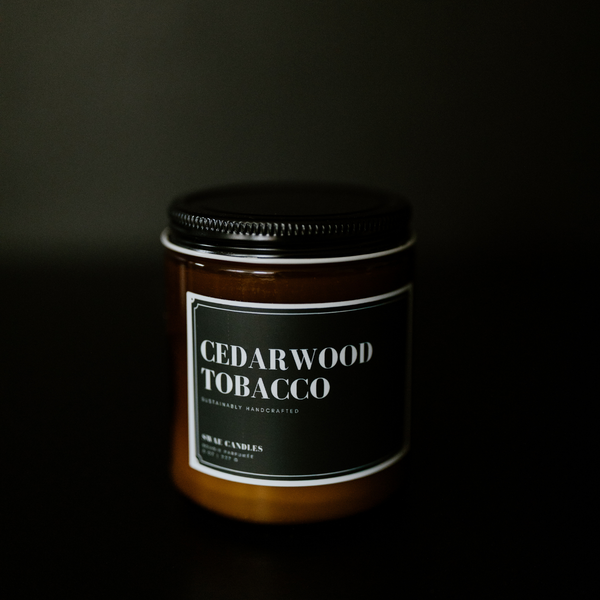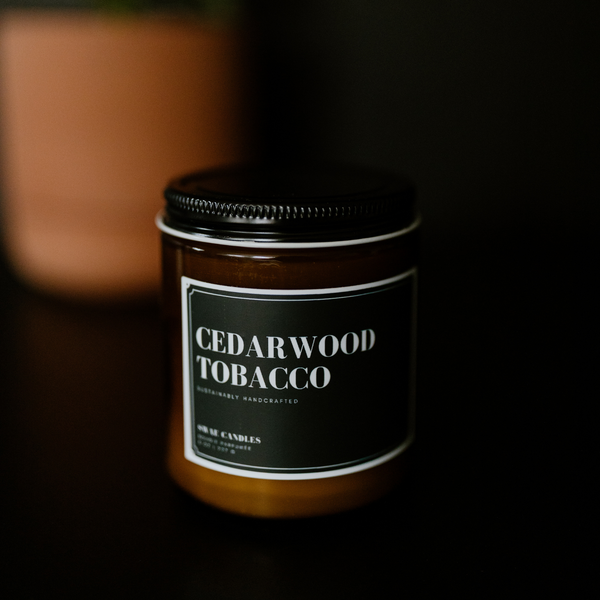 Introducing our Cedarwood & Tobacco Candle, the epitome of sophistication and luxury. This exquisite candle boasts a complex blend of musky and sweet tobacco leaf notes, sure to transport you to a refined and elegant space.

Crafted with our signature blend of clean-burning coconut and soy wax, this candle offers a guilt-free indulgence in aroma and eco-friendliness. The wooden wick adds a rustic charm, producing a soothing crackling sound as it burns.

This candle is perfect for creating an inviting ambiance in any room. Light it up for a cozy evening or set the mood for a special occasion. With a burn time of 50-60 hours, this candle will be a faithful companion for many delightful moments.

Indulge in the luxurious aroma of Cedarwood & Tobacco and let it transform your space into an oasis of sophistication and relaxation. Order yours today and experience the ultimate indulgence in aromatherapy.
8 oz
natural coconut & soy wax
handcrafted in small batch
natural crackling wooden wick
dye-free
burn time: 50-60 hours