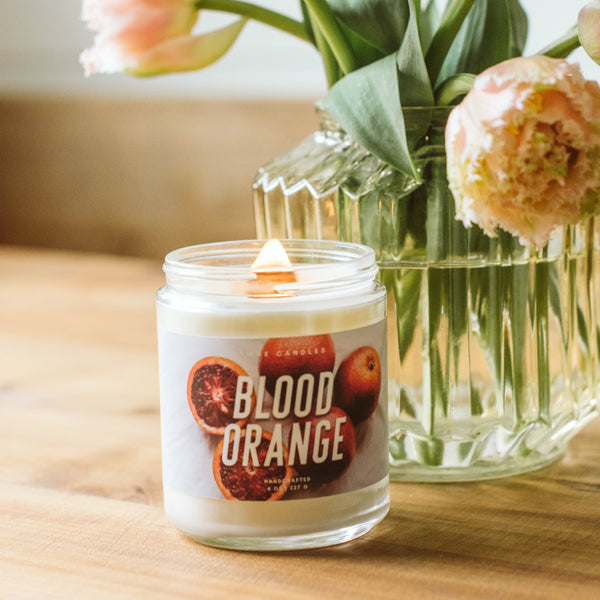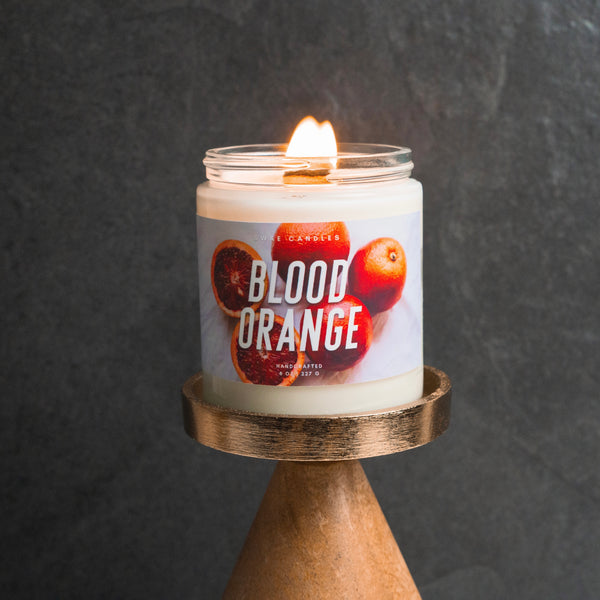 Introducing our Blood Orange candle - a sweet and tangy delight that will invigorate your senses and leave your space smelling fresh and lively. Made with a clean-burning blend of coconut and soy wax, this candle is the perfect choice for those who want a high-quality, eco-friendly product that is both sustainable and stylish.

With its wooden wick, this candle provides a gentle, crackling sound that adds to the overall ambiance of any room. The Blood Orange candle will create a vibrant and inviting atmosphere, whether enjoying a quiet night or entertaining guests.

This candle has a burn time of 50-60 hours to enjoy its delightful aroma for days. And thanks to its high-quality ingredients, it burns cleanly and evenly, leaving no harmful toxins or residue behind.

Our Blood Orange candle is a must-have for anyone who loves sweet, tangy scents and wants a high-quality, environmentally conscious, long-lasting product.
8 oz
natural coconut & soy wax
handcrafted in small batch
natural crackling wooden wick
dye-free
burn time: 50-60 hours